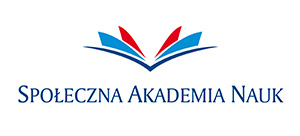 Społeczna Akademia Nauk, Poland
The UNIVERSITY OF SOCIAL SCIENCES is one of the most experienced and largest private universities in Poland with more than 25 years of experience. It offers education on undergraduate, graduate, MBA and PhD levels in major cities in Poland and in the branch campus in London. We offer also the opportunity to finish an American Master degree program with Clark University (USA). In the educational rankings, published by the influential national magazines the University is placed very high. There are 18 departments, including Culture Studies, Educational Science, Psychology and Sociology that will contribute their experience to this project.
SAN provides high-quality education to students from all over the world. Their offer also includes MBA and PhD studies and a unique American Master's degree program in cooperation with Clark University. Their goal is to equip students and graduates with specialist knowledge and practical skills needed in the 21st century's labour market, both at the local and international levels. The intellectual and personal growth of students is enhanced by a wide variety of educational programs and extracurricular activities. They believe that intellectual growth must be accompanied by the development of values, the cultivation of responsible independence, and the appreciation of a range of perspectives. The university maintains a national and international character, attracting high-caliber students and faculty from all quarters of the globe.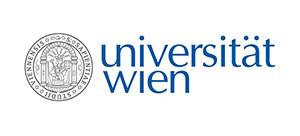 UNIVERSITAT WIEN, Austria
The University of Vienna is the oldest university in the German-speaking world and one of the largest in Central Europe. Thus, with more than 180 courses and about 94,000 students as well as staff of 9,700 employees, it is also the largest educational and scientific institution in Austria.
The university's Centre for Teacher Education deals with the education of app. 12.000 students. The Centre also holds a professorship for inclusion with special focus on social, linguistic, and cultural diversity.
Elan Interculturel, France
Elan Interculturel is an organisation created by psychologists, researchers, trainers – most of whom were immigrants in Paris – who were interested in exploring and developing new methods to facilitate intercultural communication, collaboration and adaptation.
Since its creation Elan Interculturel provided intercultural training to more than 2500 professionals working in the social, education and health sectors, offered number of workshops for migrants, people in intercultural mobility, participated in more than twenty European partnerships on different aspects and target groups of intercultural dialogue and adaptation. They work as partners with IRTS (social workers university of Paris) since 2011 and train 120 students on interculturality and education every year.
Elan's disciplinary backgrounds are cognitive and intercultural psychology, sociology, international relations, cultural anthropology and philosophy. Based on these they conduct action research that helps them construct models highlighting the dynamics and challenges of intercultural encounter, communication and adaptation.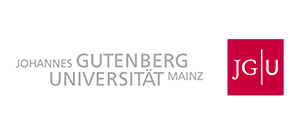 Johannes Gutenberg-Universitat Mainz, Germany
The Center for Continuing Education (ZWW) is a central facility of the Johannes Gutenberg University (JGU), which is located in Mainz, the capital of Rhineland-Palatine. Rhineland-Palatine is one of the sixteen federal states in Germany with approximately 4 million inhabitants of which about 204.000 live in Mainz, the biggest town in the federal state.
With more than 31.000 students from about 130 nations, the Johannes Gutenberg-University in Mainz is one of the twelve largest universities in Germany. International students constitute approximately 12% of all students enrolled. The JGU is a research institution of national and international recognition and emphasizes the value of research-oriented teaching, i.e. the incorporation of research content into educational curricula. JGU lives the notion of the civic university closely collaborating with the community it is part of. This comprises in particular the areas of LLL, knowledge exchange, technology transfer, and the interface university/school. In addition to teaching and research, the JGU sees continuing education as a core area of its mission and has responded to the ever-increasing need for "Lifelong Learning".
The Center of Continuing Education at the University of Mainz exists since more than 40 years. It is responsible for more than 360 seminars and conferences, has more than 7.000 participants per year and works together with more than 180 professional teachers, many of them professors and scientists. The Center itself has 28 staff members.
It is possible acquiring academic degrees as Certificate of Advanced Studies (CAS), seminars, teaching staff training, "Studieren 50 Plus" (Studying 50 plus) or to visit a class as guest student. Furthermore the Center is involved in many national and international projects.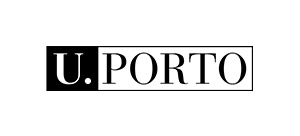 Universidade Do Porto, Portugal
The University of Porto is among the 150 best universities in Europe and the world top 400 (Academic Ranking of World Universities 2014). With 14 schools (plus a business school) distributed over 3 campuses, 16 libraries and 14 museums, it is the second largest university and scientific research institution in Portugal, serving around 30.000 students (4.421 international students in 2016/2017 from 99 nationalities), 2.400 teaching/research staff.
Its Faculty of Psychology and Education Sciences (FPCEUP) was created in 1980 and it is the school where research and higher education in Psychology and Education are carried out. About 1.500 students attend undergraduate, master and doctoral programmes and over 1.000 persons attend every year to in-service courses in psychology and education issues. FPCEUP has been able to attract an increasing number of grants, as well as students, faculty and researchers through partnership agreements with international and national institutions. FPCEUP is committed to top level education and research and to the promotion of an institutional culture addressed to well-being and social progress.